Growing the supply base of lithium
With lithium demand continuing to rise, new supply centres must be developed. We look into potential areas of growth.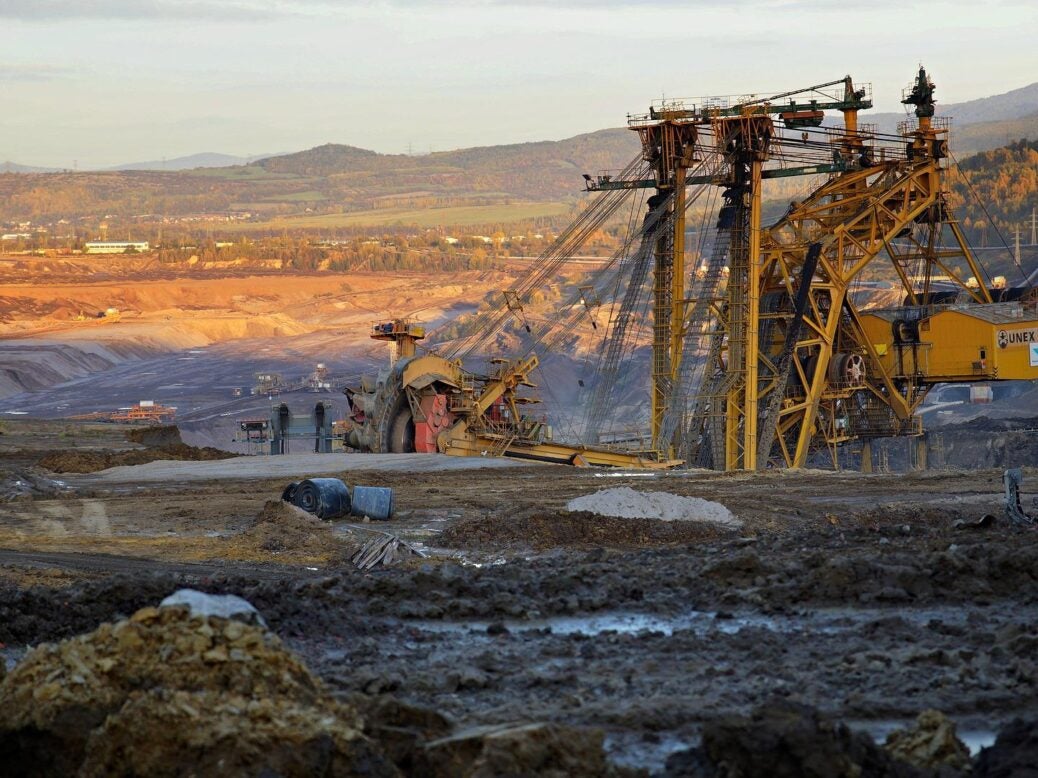 Lithium is one of the most in-demand commodities in the world today. It has become critical in producing glass, aluminium products, and battery technology. As the clean energy transition continues, demand for lithium-based technology will increase, with the World Bank projecting a 965% rise in the production of lithium by 2050.
As a result, leading manufacturers of electric vehicles and renewable technologies, as well as governments, are making a concerted effort to secure their lithium supply chains. However, despite the booming demand, the supply of lithium continues to be serviced by a very small number of countries that dominate the market.
In 2021, Australia was the world leader in lithium production, with an estimated output of 55,000 tonnes, with Chile second at 26,000 tonnes, and China third at 14,000 tonnes. Currently, 98% of lithium production occurs in Australia, Latin America, and China.
This narrow supply base has put increasing pressure on consumers to secure new supply chains. This has led to a greater interest in potential suppliers who could fill the gap. Lithium is not a scarce material, with total global lithium resources recently revised to 78 million tonnes, offering the potential for growth in several new markets.
Areas that offer the most growth are Bolivia, which has proven reserves of 21 million tonnes, Argentina at 19.3 million tonnes, Congo (Kinshasa) at 3 million tonnes, Mali at 700,000 tonnes, and Zimbabwe with 500,000 tonnes.
However, many barriers exist to the upscaling of these areas, namely concerns over environmental, social, and governmental (ESG) factors. Lithium mining, especially in South America, has proven to be controversial in its impact on the local environment and communities. Additionally, Africa has seen numerous abuses by miners in local communities and environments.
As a result, many countries have been reluctant to pursue it in the face of public opposition, making it critical that a clear framework is employed to ensure that the industry adheres to strict ESG guidelines.
The lithium triangle
The Bolivia-Argentina-Chile "lithium triangle" accounts for 63% of the planet's lithium reserves. Chile is already central to the metal's supply, producing 26,000 tonnes in 2021, second only to Australia. However, Argentina and Bolivia remain underdeveloped, offering potential new supply chains.
In 2021, Argentina announced that it expects to receive a $4.2bn combined investment in its growing lithium market over the next five years, which would allow the country to double production by 2023 and expand to 175,000 tonnes in 2025.
Currently, Argentina's lithium portfolio includes 23 projects in various stages of development, including from Ganfeng Lithium and Lithium Americas. In March, Anglo-Australian miner Rio Tinto acquired the Rincon lithium project in Salta, which holds reserves of 2 million tonnes of contained lithium carbonate equivalent.
Bolivia has been much slower in its development but could be the bigger prize if developed effectively. Bolivia has 21 million tonnes of brine lithium reserves, according to the US Geological Survey.
However, these reserves have proven to be a point of conflict. In 2019, President Evo Morales announced that the German company ACI Systems would invest nearly $1.3bn to exploit a large slice of its lithium reserves. However, weeks after this announcement, a political crisis led Morales to flee the country.
Social volatility in South America
Community activism against the lithium trade has been commonplace in South America. In January, Chileans took to the streets Friday to protest a government plan to sell a lithium extraction contract under the banner: "To reclaim our resource."
In Bolivia, in 2019, demonstrators launched a series of rolling protests, demanding the Bolivian Government grant more benefits from a massive lithium project with Germany's privately owned ACI Systems to the local communities.
The protests demonstrate the potential for social volatility if factors such as mineral recovery percentage, environmental impact, and community protection are not considered in the industry's planning and development, ensuring that it benefits the broader population, not just the political elite.
With more and more miners indicating an interest in investing within more challenging jurisdictions, the lithium industry must remain on top of ESG concerns to prevent mining from negatively impacting the local communities and the wider nation.
Since Morales' flight, Luis Arce, the new president, has embarked on a different approach. Firstly, organising a public event with eight foreign companies selected and allowed to pilot test the extraction policy. After this, a technical group, independent and made up of professionals in the field, two indigenous women and two men, is expected to decide upon the contracts.
The rationale behind this decision, Diego von Vacano, a professor at Texas A&M University, stated, is to ensure "Bolivia does not repeat the mistakes that have been made; for example, the damage to the environment seen in Chile".
Africa
Another area with significant potential for growth is Africa. Unlike South America, it has a relatively underdeveloped lithium mining sector, with little engagement in the critical stages further along the supply chain, namely lithium mineral processing, refining lithium chemicals, and the manufacturing of battery components.
However, there is a great potential for regional cooperation throughout Africa to create a refining base and a production of lithium chemicals for the global market. So far, several African countries have engaged in the exploration, with Zimbabwe and Namibia attained production. The central sticking point is scaling up stage three, the processing stage where no facilities exist in Africa.
Definitive feasibility studies have been completed on Zimbabwe, Namibia, DRC, and Mali projects. However, in these cases, the proposed plan is to produce a lithium mineral concentrate in-country and then ship that concentrate to a refinery elsewhere in the world.
Decisionmakers must first consider a range of factors before decisions are made. Firstly, energy security, given that lithium mineral processing is highly energy-intensive secure energy supplies are essential for industrial engagement in the lithium supply chain. Currently, many African countries have a higher energy demand than available supply, meaning countries must first secure the requisite supply before they can begin the development of lithium mining and processing.
Secondly, environmental impacts. Life-cycle assessments of the lithium industry have shown that the mineral processing stage has a much more significant environmental impact than the mining and transport of high-grade resources. States must therefore ensure that robust environmental protections are employed to alleviate the impact of mineral processing.
Thirdly, human rights and good governance. Good governance of mining and mineral processing is essential to attract companies to invest in a country and ensure that mining supports positive impacts for communities. This is particularly true in conflict-affected and high-risk countries within Africa that human rights concerns have beset.
Lastly, skills and human resources. A cadre of well-trained, highly skilled local staff will be essential for developing the lithium industry in any African country. It will allow the industry to become self-sufficient and not rely on the expertise of other nations to support its success.
Achieving this will be especially difficult given the limited infrastructure present in the continent, continual issues with stable energy supply, and lack of robust protections for workers and communities within the mine's locale.
Source: https://www.mining-technology.com/analysis/supply-base-lithium-growth/